A Year 6 residential to Whitemoor Lakes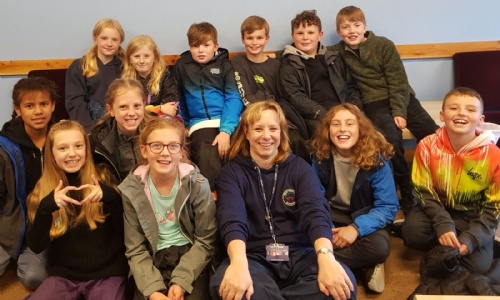 It was a long time in coming, but after 2 years of COVID disruption, Year 6 were finally able to go on their residential to Whitemoor Lakes!
One of our Year 6 pupils wrote:
The weather forecast warned of a week of rain,
We came to enjoy ourselves all the same.
Welcome to a wonderful Whitemoor Lakes,
We hope you have got what it takes.
From canoeing on water and climbing on walls,
We would have to be determined and stay strong to avoid falls.
Team Spud, Macaroni, Doughnuts and Fours,
We would need good food to stay on the course.
Bacon and sausage for breakfast was lovely treat,
Keeping everyone fed wasn't an easy feat.
Abseiling and archery filled our days,
The rain didn't come so we enjoyed the rays.
More lovely for, chicken skewers and roast dinners,
After bust days, we all felt like winners.
Night walks before bed and zooming down zip wire,
There wasn't a thing that was even higher.
It would test our bravery to the highest tiers,
We would have to overcome our greatest fears.
The best part of all, a faithful leap so high,
A big thank you to everyone who helped us to try.