K2M - Year 3 Music lessons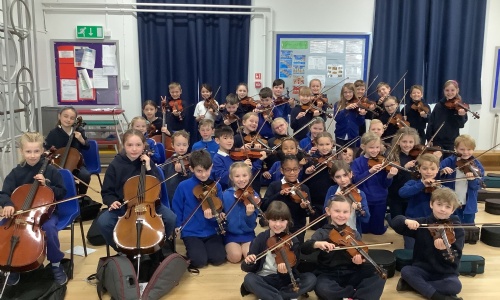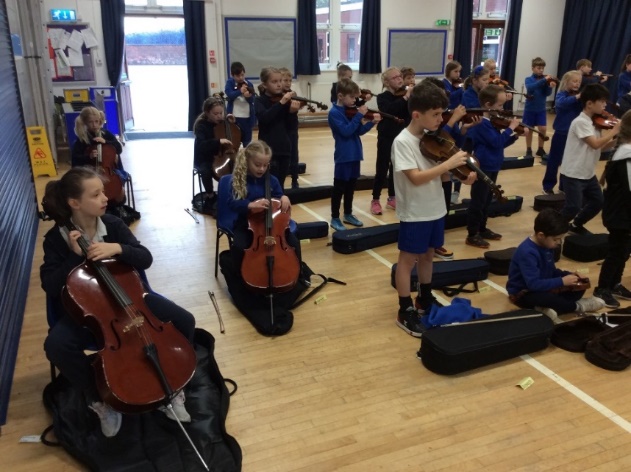 The Year 3s enjoy taking part in their weekly K2M (The Key to Music) lesson. Following on from a very successful first term of learning, the children are really getting to grips with their instruments- violins, violas and cellos.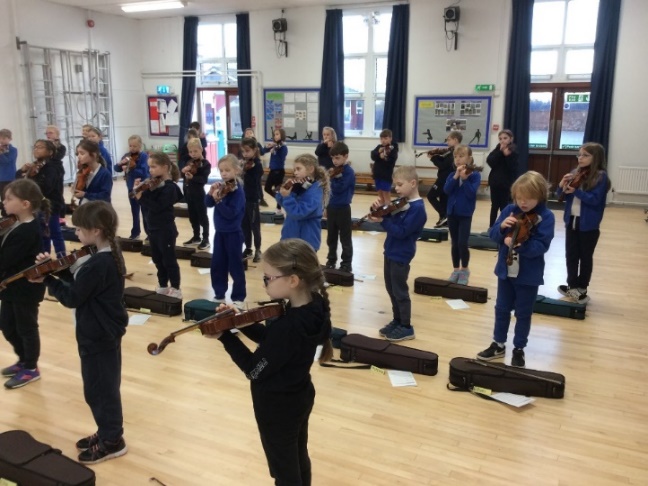 The first term was spent learning how to look after and care for the instruments, learning about the different sounds they can make, both plucking and bowing. They learnt to play simple songs and accompaniments and recorded a short performance which they shared with other classes.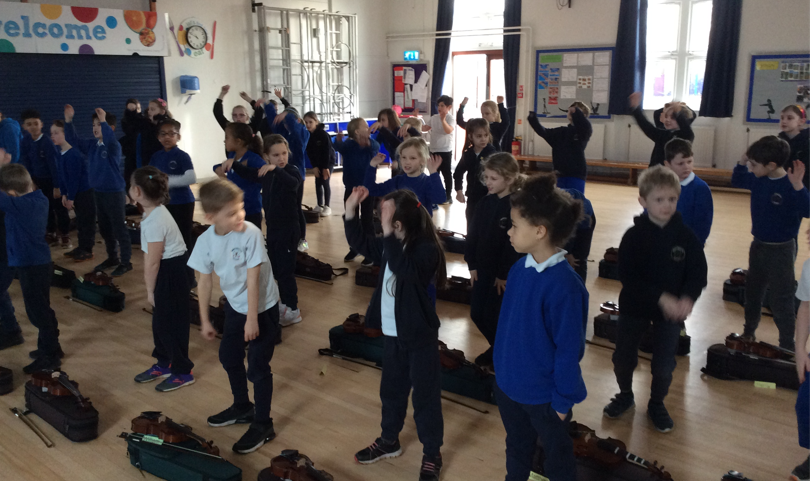 This term they have been continuing to develop their bowing skills, focusing on the different note lengths and looking at how music is written down in notation. In addition, the children have started using their left-hand fingers to make more new notes. They have also been exploring some different sound effects on their instruments and learning the Italian words which go with them. They have enjoyed listening to music from around the world which uses these sound effects to help paint a musical picture for example, 'Sort Ride in a Fast Machine' by John Adams. On the last week of this term, the children will get to perform in front of an audience as their parents have been invited to come and watch them perform along with the year 4s.