Geography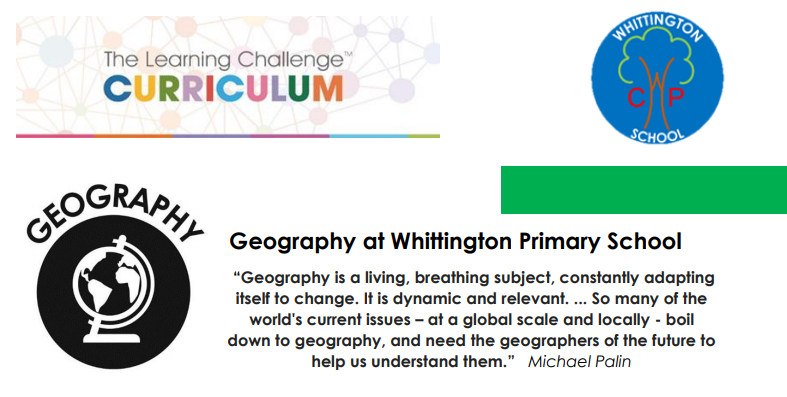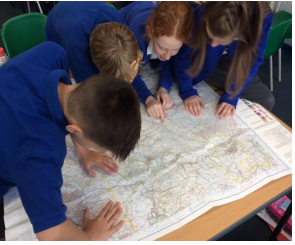 At Whittington Primary School we believe that Geography should inspire pupils with a curiosity and fascination about the world around them that will remain with them.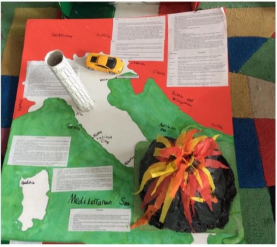 We intend for our children to have real life experiences and learn about geography in an active and creative way. Wherever possible, quality cross curricula links will be explored.
The planning of learning always begins with the skills and knowledge that needs to be taught and enrichment opportunities and opportunities to apply learning are carefully mapped.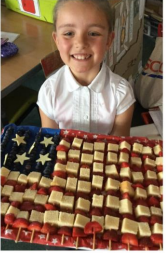 Children should be equipped with a deep knowledge about diverse places, people, resources and natural and human environments. Children will also gain a deep understanding of the Earth's key physical and human processes. In doing so children will be encouraged to develop a greater understanding and knowledge of the world,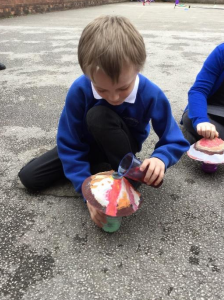 as well as their place in it.
We ensure that our sequenced curriculum provides the children with the opportunity to study their own locality and the wider world. We want geography to be hands on and exciting and provide them with the knowledge and skills they need. Our children are the geographers of the future!