Homework Policy
OBJECTIVES
Through this policy we aim to:
Ensure consistency of approach throughout the school.
Ensure progression towards independence and individual responsibility.
Ensure the needs of the individual pupil are taken into account.
Ensure parents/guardians have a clear understanding about expectations from themselves and the pupil.
Improve the quality of learning experience offered to pupils.
Extend and support the learning experience via reinforcement and revision.
Provide opportunities for parents, pupils and school to work in partnership.
Provide opportunities for parents and pupils to work together to enjoy learning experiences.
Homework is most effective when:
There is consistent practise across the school.
There is a regular programme so that everyone – teachers, children and parents or carers – knows what to expect each week.
Pupils and parents or carers are very clear about what they need to do.
Parents and carers are treated as partners in their children's learning.
There are high expectations of pupils in completing homework.
The type and amount of homework which is appropriate for pupils of different ages:
The main focus of our homework is English (reading, spellings) and times tables.
Regular reading is vital. For children in Key Stage 1 homework should very largely consist of regular reading with parents and carers, looking at books together.
As children get older homework provides an opportunity for children to develop the skills of independent learning. It is important that children should gradually get into the habit of regularly devoting periods of time, which may not be long, to study on their own.
Finding out information
Reading in preparation for lessons
Preparing oral presentations
More traditional written assignments.
By the time children reach Year 6 their homework may cover a wide range of tasks and curriculum content. This approach will benefit their learning and also ensure that, in relation to homework as much as to other aspects, their transition to Year 7/secondary school is as smooth as possible.
Recommendation time allocation for homework
Years 1 and 2 1 hour per week Reading, spellings and Times Tables.
Years 3 and 4 1 hour per week Reading, spellings and Times Tables
Year 5 1 hour per week Reading, spellings and Times Tables.
Year 6 As above, plus Maths and English revision where applicable.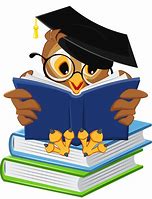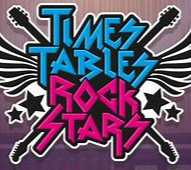 The role of parents and carers in supporting children
In general terms parents and carers should:-
Provide a reasonably peaceful, suitable place in which pupils can do their homework – along or, more often for younger children, together with an adult.
Make it clear to pupils that they value homework, and support the school in explaining how it can help their learning.
Encourage pupils and praise them when they have completed homework.
Advice on the curriculum content of homework will be available on the school website.
Feedback for pupils, parents or carers and teachers
Teachers will acknowledge homework received and use the outcomes of any homework set to inform future planning for pupils needs.
Special Educational Needs
Setting the right type and amount of homework for children with special educational needs is not always easy. Some children in mainstream schools may benefit from special tasks separate from the homework set for other children in the class. On the other hand, it is important that they should do as much in common with other children as possible. We will aim to set appropriate homework, which does not demand too much or too little of SEN pupils. Tasks should:
Have a very clear focus and time-guideline
Give plenty of opportunities for pupils to succeed
Help develop social as well as other skills where necessary
Be varied – and not purely written assignments
Be manageable for teachers.