Music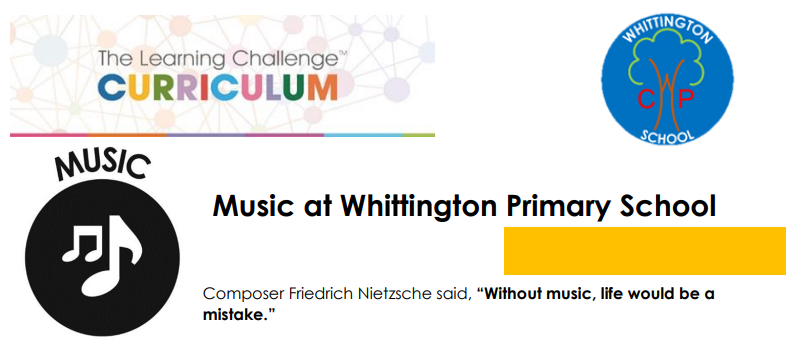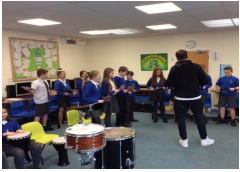 At Whittington Primary School, we are proud of the music curriculum we offer. Music is truly a part of our lives and culture. It is in every aspect of our lives and can deeply move us and cause great joy. Music holds memories and is a powerful form of self- expression.
Our curriculum aims to inspire children to have a deep appreciation and, most importantly, an enjoyment of all elements of music. We want to ensure that all children have access to a broad and engaging music curriculum where all children are provided with the opportunity to learn an instrument.
The key elements to our music curriculum are composition, improvisation, playing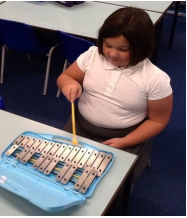 instruments, singing and games. We are proud of The Key to Music (K2M) programme we offer to Key Stage 2 children which provides a vibrant foundation of music-making and equips pupils with the vital skills, knowledge and understanding that will enable them to make good progress with instrumental and vocal learning in future years. We also have extra- curricular opportunities for children to engage in. We hope that children are inspired to further explore musical opportunities into KS3 and beyond.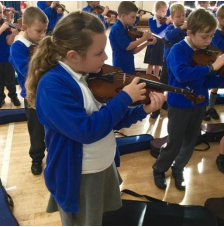 At Whittington Primary School, we want to make music an enjoyable learning experience. We encourage children to participate in a variety of musical experiences through which we aim to build up the confidence of all children as they learn new music knowledge and skills. To meet these objectives, we have carefully selected a music programme called Charanga, which provides a variety of lessons that are carefully sequenced, engaging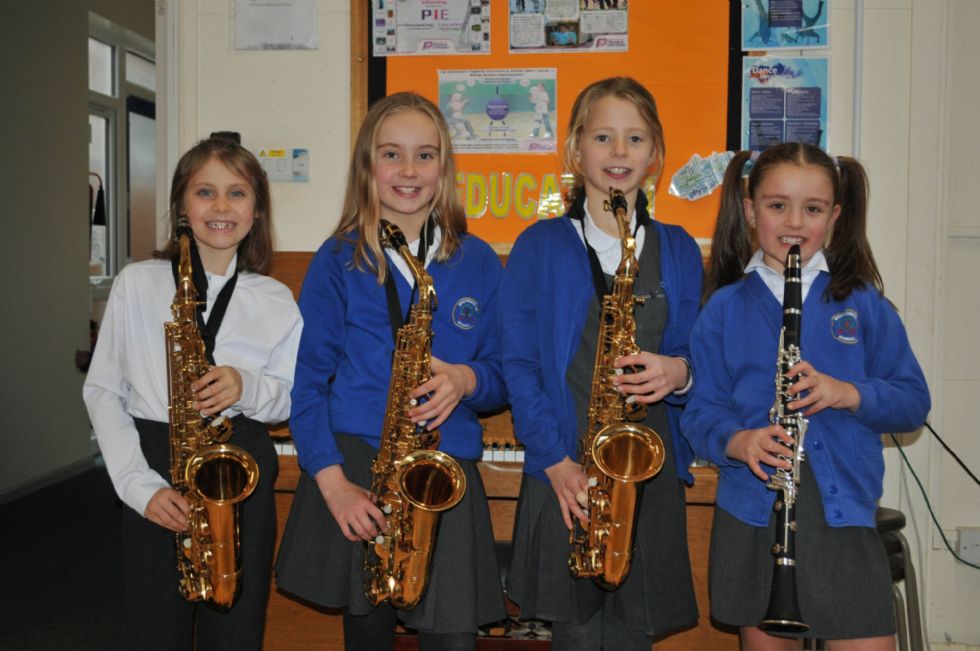 and ambitious for the children.
To further provide children with a broad and balanced music curriculum we aim to offer a range of other musical opportunities for our children. These include choir, concert evenings, assemblies and extra music lessons.