Parent Council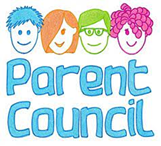 Whittington Primary School Parent Council is a voluntary group comprising of the Headteacher and interested parties from the parent cohort. Where practicable, the group will have a representative from each year group.
Meetings are held on a half-termly basis and run in a semi-formal way to encourage open discussion on a variety of subjects.
The remit of the Parent Council is that of a discussion forum and advisory body. It is not a mechanism for dealing with complaints of any description.
Next meeting dates:
Thursday 25th May at 2pm
Thursday 6th July at 2pm