Religious Education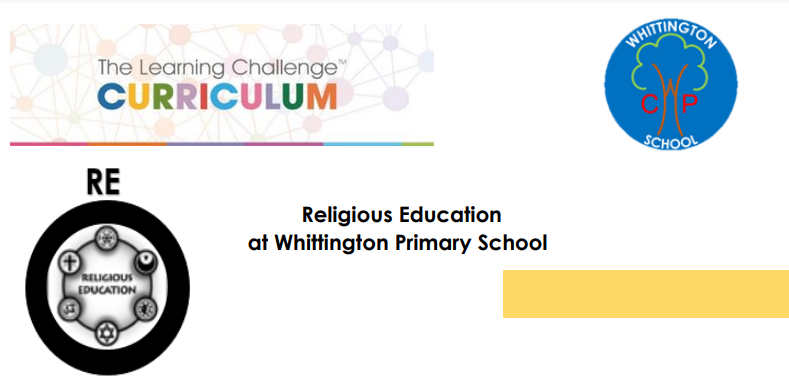 At Whittington Primary School, we believe that it is vital for all our pupils to learn from and about religion, so that they can understand the world around them. Through Religious Education, pupils develop their knowledge of the world faiths, and their understanding and awareness of the beliefs, values and traditions of other individuals, societies, communities and cultures. We encourage our pupils to ask questions about the world and to reflect on their own beliefs, values and experiences.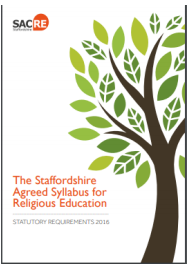 Our Religious Education curriculum is enhanced further with trips to places of worship. We use the agreed Staffordshire Religious Education syllabus as the basis for our curriculum.
Religious Education has a significant role for the development of pupils' spiritual, moral, social and cultural development. It promotes respect and open-mindedness towards others with different faiths and beliefs and encourages pupils to develop their sense of identity and belonging through self-awareness and reflection.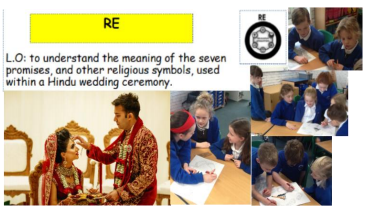 The principle aim of RE is to engage pupils in an enquiry approach where they can develop an understanding and appreciation for the expression of beliefs, cultural practices and influence of principle religions and world views in the local, national and wider global community.
At Whittington Primary School the curriculum's aim is to increase levels of 'religious literacy' so pupils live well and thrive. A 'religiously literate' person would have an established and growing knowledge and understanding of beliefs, practices, spiritual insights and secular world views. In the context of their own considered standpoint they would also be open to engaging with the views of others. Our Religious Education curriculum centres around three main components - exploring, engaging and reflecting.