The Whittington Mile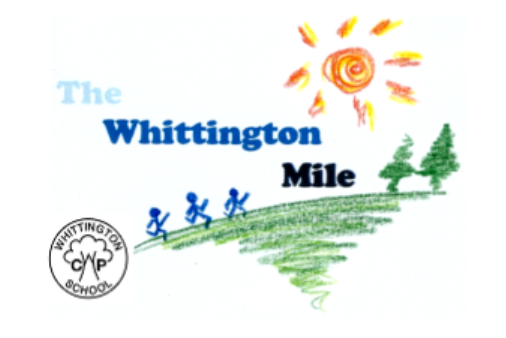 At Whittington Primary School we are committed to improving the health and well being of our pupils. As part of our aim to provide children with range of physical activity opportunities, we began the Whittington Mile in April 2017. Since it began, the Whittington Mile, has become a regular part of our school day and we aim to keep it interesting by completing different challenges.
2017 - 2018: During this academic year the staff and children ran to various locations around the World. We began by running to Paris, then the Pyramids in Cairo and finally to the Taj Mahal.
During the summer term we ran to the World Cup final in Moscow!
2018-2019: Autumn - For every mile that the children run, they will earn £1 to be put towards playground equipment. After earning the equipment and choosing it along with the sports council it is hoped that the children will take ownership and care for it well. Spring & Summer: For every mile that the children ran, they added £1 towards are aim of improve the outdoor area which was led by our Sports Council.
2020 Onwards: The mile track continues to be a regular feature in the daily life of Whittington, providing the children with an essential brain break and activity break to reduce sedentary behaviour.
Summer 2023: We have some exciting Mile challenges coming up which will be developed by our Sports Council! Watch this space and keep running!